Convenience Packaging
Do you have multiple medication containers that are taking up too much space? At Central Pharmacy, we have a solution for that and can offer you our convenient blister packaging to simplify all of your medication needs. Our blister packaging is an excellent way for our patients to keep better track of their medications. Also, our blister packs are great for independent and long-term care living facilities. The best news is that if you fill your prescriptions with us this service is completely free! Ask one of our pharmacists or technicians today how you can benefit from this service.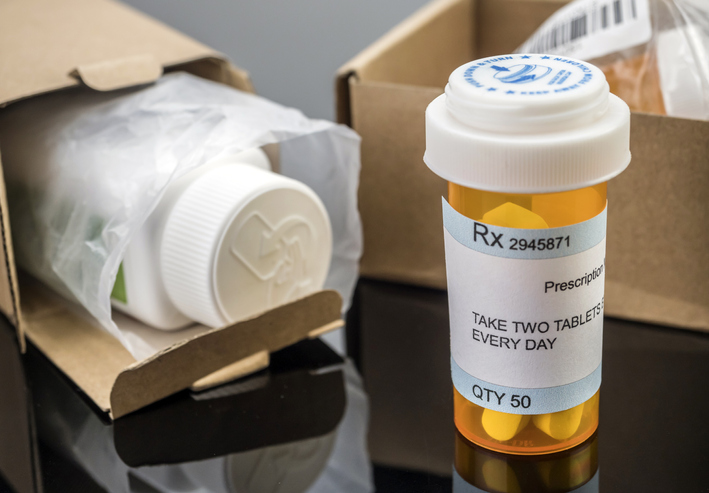 Delivery
We offer free delivery to anybody with a Durham address with enrollment in Sync My Meds! Our delivery drivers go out once a day around 12:30PM and deliver throughout the afternoon. Please call us a day early to make sure we can get your medications to you on time, but the absolute cut-off for same day delivery is 12:00PM.
All controlled medications require a form of identification by law (State ID, Drivers' License, Passport or Military ID) at drop-off. Please be prepared when delivery drivers arrive.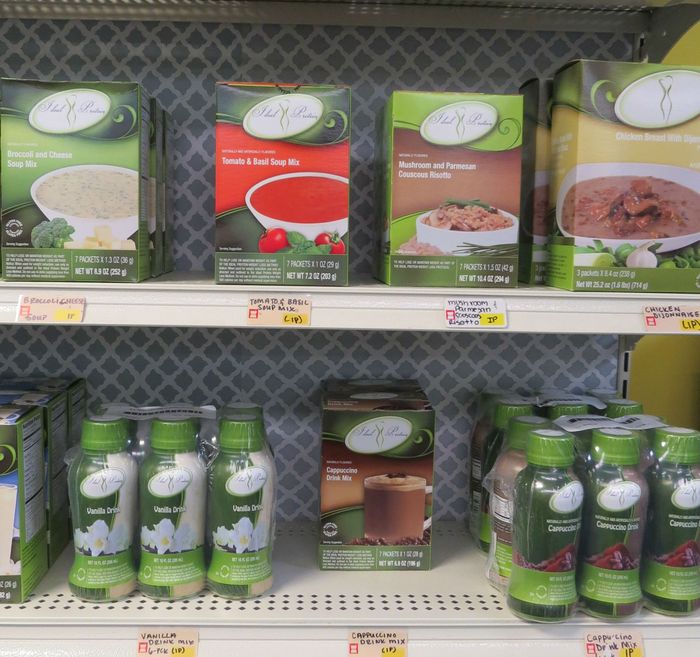 How it Works
Ideal Protein is a scientific based, ketogenic diet for rapid and sustained weight loss, aimed at burning fat and preserving lean body mass. Three phases have been developed to help you change your lifestyle habits to become a healthier and more confident you!
Phase 1: Achieve 100% of your weight loss goal through this safe and structured protocol.
Phase 2: An adjustment phase to prepare your mind and body to take control of your health.
Phase 3: Finding the perfect balance for your body and lifestyle to maintain the weight loss you have achieved.
Follow the Protocol. Ideal Protein not only helps you lose weight, it facilitates you with the knowledge and confidence to take your health into your own hands.
Ideal Protein brings your relationship with food and health back to its fundamentals. You will receive weekly, one-on-one coaching sessions with our trained professionals, as well as personalized weight and measurement progress analysis.
Our coaches are dedicated not just to watch those numbers fall, but to building your energy, confidence, and excitement for a healthier lifestyle. We prioritize sustained and maintained weight loss by improving health for the journey ahead. Speak with our pharmacists about this life changing experience.
What to Expect While You're On the Protocol
• One-on-one coaching to provide encouragement and help guide you throughout the Ideal Protein Journey.
• A personalized experience to set your weight loss goal based on your individual health profile.
• Build a fundamental understanding of how nutrition affects the body.
• Online tools including applications on your smartphone and support to maximize your success at your fingertips.
• We can offer affordable, delicious foods that are easy to prepare for your daily needs.
• Coaching, encouragement, accountability, and education to carry you into a new and healthy lifestyle.

Immunizations
Did you know as of October 1, 2013, immunizing pharmacists in the state of North Carolina were authorized to administer CDC recommended vaccines to patients at least 18 years of immunization age? Now, pharmacists and pharmacy interns can administer pneumococcal, zoster (Shingrix), hepatitis A + B, tetanus, Tdap, HPV, and meningococcal to patients 18 years of age and older. Pharmacists can also administer the annual influenza vaccine to patients at least 10 years of age. We also offer travel vaccines here at the pharmacy. Speak with one of our pharmacists or technicians. You can take charge of your health and stay up-to-date by receiving your vaccines at Central Pharmacy.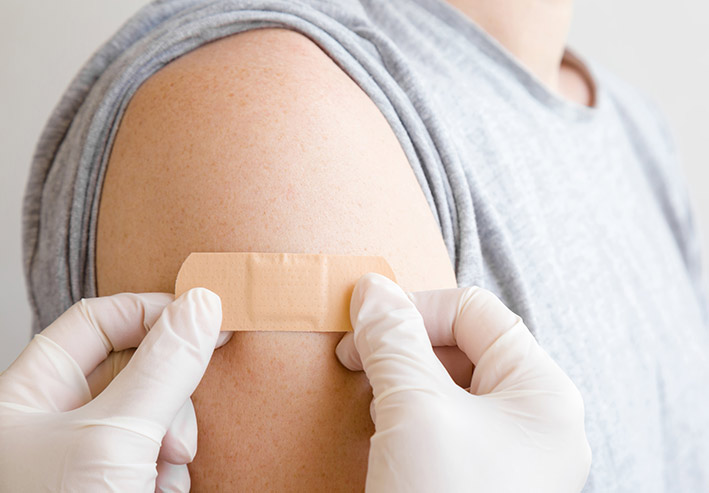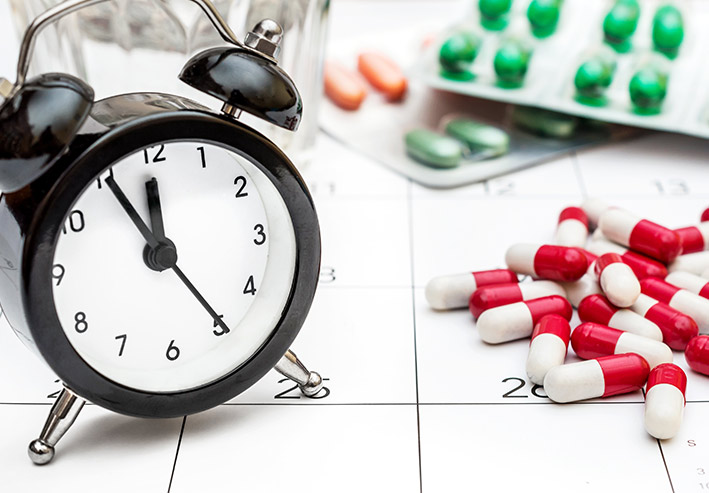 Sync My Meds
One of the biggest inconveniences people have with their medications is just how often they have to go to the pharmacy to pick them up. If you could pick all of your medications up on one day each month, would you do it? With Sync My Meds you can. Just let our pharmacy team know you are interested in the Sync My Meds program and we will come up with a plan to synchronize all of your medication fills. The best part is that this program is absolutely free.
Pharmaceutical Grade Supplements
What do we mean when we say pharmaceutical grade supplements? We mean supplements that come from reputable companies who get their products tested for quality and purity. About one-third of supplements do not contain the ingredient or the amount of the ingredient that they claim. With pharmaceutical grade supplements you don't have to worry about this problem.
Supplements have a wide variety of uses. Whether you're looking to treat an ailment naturally or need additional support for a particular condition, ask our pharmacy team if we have any supplements that could benefit you. Our pharmacists can help you pick out the perfect product for your needs. Once you have found a product that works for you, feel free to order our online store at Wellevate for a discount!


Do you take prescription medications?
Many prescription drugs can decrease the levels of certain vitamins and minerals in your body. This can contribute to side effects of the medication or just an overall lack of well-being. Ask our pharmacy team if your medications can decrease your nutrient levels. If so, there may be supplements that can help.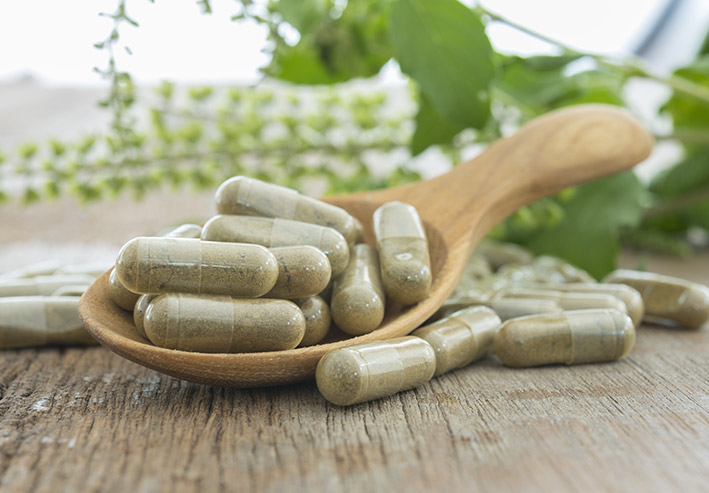 Ditch Your PPI
Did you know that there can be serious health consequences to using the class of acid reflux medications known as proton pump inhibitors (also known as PPIs) long-term? Some of the consequences include vitamin and mineral deficiencies, osteoporosis, dementia, increased risk of respiratory infections, and increased risk of C. diff infection. Some studies even suggest that there may be an association between PPIs and gastric cancer.
PPI medications include Prilosec (omeprazole), Prevacid (lansoprazole), Nexium (esomeprazole), Protonix (pantoprazole), Aciphex (rabeprazole), and Dexilent (dexlansoprazole). In partnership with Central Compounding Center South, Central Pharmacy has launched Ditch Your PPI, a service to help decrease the use of these medications. If you would like to learn more about this program, visit us here.
If you decide that you would like to ditch your PPI, call us at 919-220-5121 to schedule a consult with one of our pharmacists.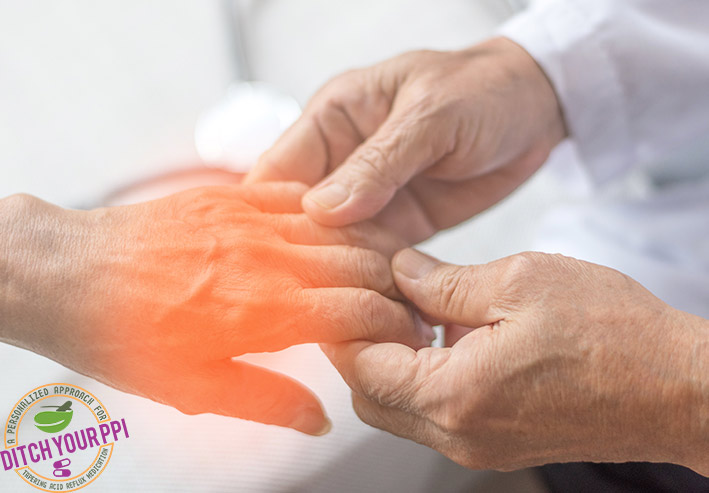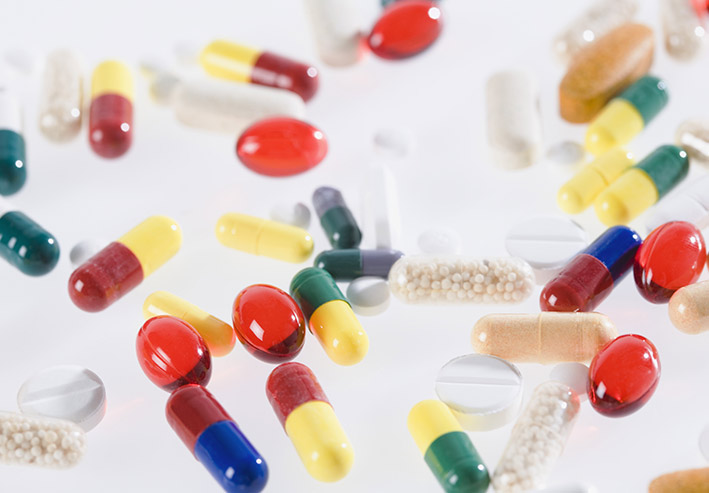 Pill Identifier (Pill Finder)
Need help finding out what medication you have? This Pill Finder tool can help you determine what is using the large online drug database.
Compounding
Our sister pharmacy, Central Compounding Center South, is available for all of your compounding needs. As a compounding pharmacy, we are able to produce unique dosage forms of medications based on your preferences and/or restrictions. Some of our compounds include dye-free/preservative-free/alcohol-free forms of medications, low dose naltrexone (LDN), Tri-Mix compounds, ketamine nasal sprays, and even veterinary compounds! For more information on Central Compounding Center South, please visit their website.
Live closer to north Durham? We act as a pickup and dropoff location only for Central Compounding Center South! Ask one of us for more information!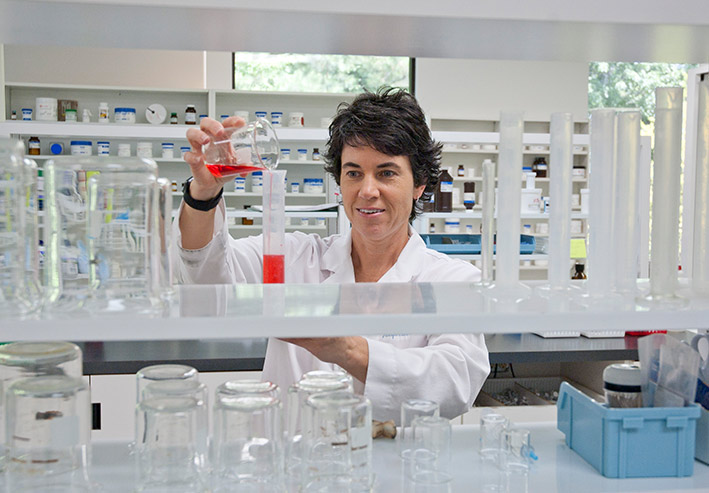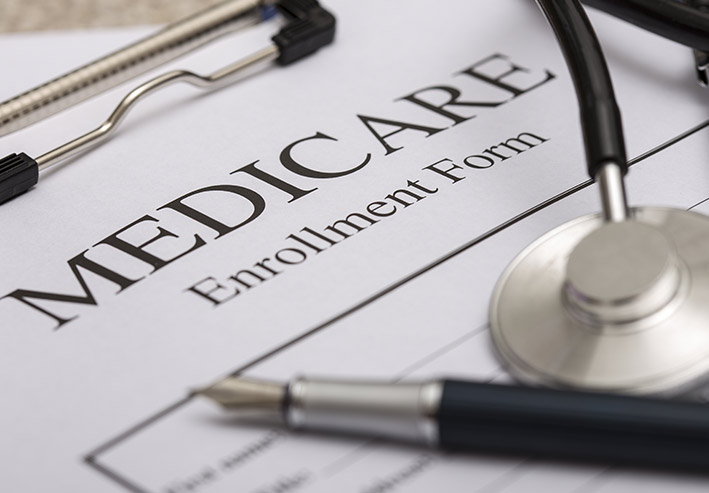 Medicare Plan Reviews
Open enrollment season can be confusing. We're here to help! Ask our pharmacy team about scheduling a consult to review your insurance plan options. Often we are able to find our patients plans that save them money!
Specialty Medications
Specialty drugs are medications that are high cost, high complexity, and often require frequent follow up. Sometimes they have to be obtained from specific pharmacies called "specialty pharmacies.
We are not a specialty pharmacy, but through a partnership with another organization we do have the ability to provide a large number of specialty medications for our patients. If there are any medications that you get from a specialty pharmacy, we may be able to fill it for you!