About Central Pharmacy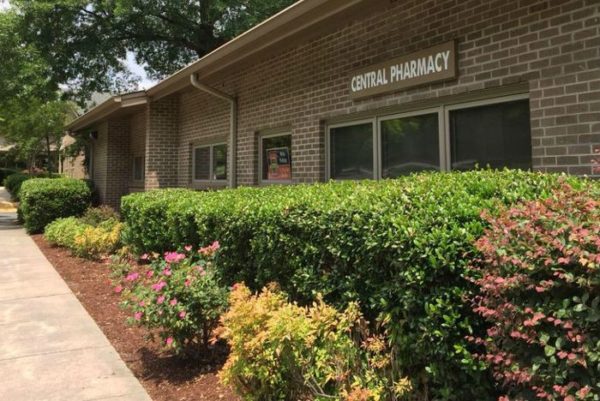 Central Pharmacy is an independent, family-owned and operated pharmacy that has been serving the Durham, NC area for more than 40 years. Central Pharmacy isn't just any local pharmacy. We provide far more than medications, dedicating ourselves and each service we offer to improving the health of our community. Our pharmacists combine extensive clinical knowledge with individualized care to ensure that every person who walks through our doors receives the best care possible. It is our attention to detail and devotion to our patients that have allowed us to serve this community for over three decades.
Being an independently owned pharmacy gives Central Pharmacy the freedom to be creative in finding new ways to meet our customer's needs. Central Pharmacy does not subscribe to the "one size fits all" philosophy. We believe our success comes from our willingness and ability to go out of our way to find solutions to problems. We offer a wide variety of services to solve some common medication problems that people encounter every day, including multi-dose pill packaging to ease the burden of remembering to take medications. Our medication synchronization program aligns all of your prescriptions so that you can refill them at the same time each month, saving you multiple trips to the pharmacy. If you are a member of this program, you are eligible to receive one free delivery within the City of Durham area every month. We also offer Ideal Protein, a medically developed diet protocol designed to help you lose weight and keep it off. To see the full range of services we provide, click on the 'Services' tab at the top of our web page. We believe that through these services and our commitment to our patients we provide the best pharmacy care Durham has to offer. Thank you to all of our patients for being a part of the Central Pharmacy family.
Our Pharmacists
Our pharmacy and staff have grown over the years, thanks to our loyal patients. Our pharmacists, Erica Kelly, PharmD, RPh, Jeff Boothe, RPh, Christie Ferrell, RPh, and Jennifer Burch, PharmD, RPh, CDCES, FNCAP, FAPC together provide over 75+ years of combined pharmacy experience. Our experience support team includes Pamela Thompson, CPhT and Kimberly Wyatt, CPhT
Central Pharmacy accepts one independent community pharmacy resident each year.  The resident spends time at both of our locations and will learn to provide traditional pharmacy services, as well as participate in innovative clinical services:
Medication therapy management
Medication reconciliation
Medication synchronization
Immunizations
Adherence programs and packaging
Consultant pharmacy services
Compounding services including hormone replacement, sterile compounds, veterinary compounds
Home medical and respiratory equipment
Practice management, marketing, reimbursement strategies
Community outreach and education
Pharmacy ownership, new site marketing strategies, and market appraisals
Point of Care Testing
Disease state education and management
Transition of Care services
Central Pharmacy is committed to supporting resident research that provides long-term practice changes.
We are partnered with UNC Eshelman School of Pharmacy